The internet is a as much a treasure as it can be a curse.
YOU shape your own life and your own future, as much as anybody else shapes their future. It doesn't happen through looking at what everybody else is doing and comparing yourself desperatly with them. Which may even discourage you in a way that you don't want to do anything anymore because "Heck, you are never going to be that awesome illustrator when you are 24, because you are already 26....
Social media can be a good tool to be able connect with like mindes artists and build your own following, it can be pure evil when it comes to comparing your life with the ones of others.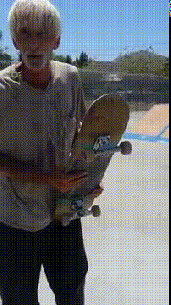 You are never to old to do what makes you happy.
people who became famous at a later age:
Samuel Jackson has been a Hollywood staple for years now, but he'd had only bit parts before landing an award-winning role at age 43 in Spike Lee's film "Jungle Fever" in 1991.
Henry Ford was 45 when he created the revolutionary Model T car.
Charles Darwin spent most of his life as a naturalist who kept to himself, but at age 50 his "On the Origin of Species" changed the scientific community forever in 1859.
Julia Child is recognized for bringing French cuisine to the American public with her debut cookbook, Mastering the Art of French Cooking, and her subsequent television programs, the most notable of which was The French Chef, which premiered in 1963.
Vera Wang left Ralph Lauren at 40 and became an independent bridal wear designer
J.K. Rowling wrote Harry Potter and the Philosopher's Stone in 1997.
Jon Hamm received his breakthrough role in 2007, when he was cast from more than 80 candidates as the protagonist character Don Draper, in AMC's drama series Mad Men.
And there are many more examples out there. So whenever you think "I'll never make it. I'm too old to still get what I want from life because others made it when they were younger than I am now!" Give that stupid voice in your head a good kickin'. It's just self doubt in another dress. Never turn down because you or anybody else think your are too old or too small or to young or to unknown or something else to do whatever it is you want to do.